Safety First
MOW SAFELY AND CONSIDER RECENT REPORTS
BEFORE YOU PURCHASE A NEW LAWN MOWER
Recent reports have found that there are around 6,500 injuries involved with traditional lawn mowers annually in the UK, 530 people have been admitted to hospital in the last 12 months in England alone, following accidents involving traditional lawn mowers.
http://news.bbc.co.uk/2/hi/health/8362373.stm
http://news.bbc.co.uk/2/hi/uk_news/england/oxfordshire/8079184.stm
http://news.bbc.co.uk/2/hi/uk_news/scotland/highlands_and_islands/8291338.stm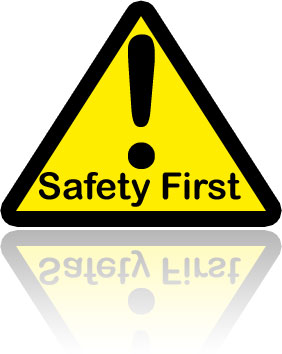 These reports should be taken very seriously before you contemplate purchasing a new Lawn Mower, the safety of your family is of course most important to you, so take your time and do your research before you purchase.
Ambrogio Robot Lawn Mow Systems have gone through intense safety tests and have so many safety features and shut off valves that if one is touched it will shut down, every robot model has in built sensors and when the robot detects an object it will stop and reverse then drive off and take an alternative route. All models have blade shut down features to ensure that you and your family are safe from any harm. This is why we offer home demos to show you just how safe these robot systems are, followed by a full installation and user guide by our efficient and fully trained Autolawnmow technicians.
AutoLawnMow UK advise you to take the time to fully understand the risk that traditional Lawn mowers expose you to, take the time to study our Eco page too as this will also give you an insight into the harmful toxic chemicals that petrol mowers emit and expose you to.